FETC and TCEA 2023: EdTech Must-Knows and Must-Try Tools
I spent the last two weeks of January at the FETC and TCEA EdTech conferences. It can be challenging to keep up with the fast-paced EdTech world, so I have summarized my key takeaways (and of course new tools and fun gadgets) from both conferences for you.
First of all, the energy at both conferences felt significantly higher than last year. Last year, it seemed many educators (including myself) were still in a pandemic slump. This year, I could feel education being reinvigorated! It was a breath of fresh air and gave me a renewed sense of purpose in my daily work. I can finally see through the fog that the pandemic created, and it is clear that education will be changed for the better. This was my favorite takeaway from both events, together with the new connections made with like-minded educators.
The Pear Deck booth in the FETC exhibit hall.
EdTech Must-Knows
These EdTech must-knows were the hot topics that were the focus of conference sessions, conversations, and exhibit halls.
Artificial Intelligence (AI)
The topic of artificial intelligence (AI) dominated the conversation at both conferences. This shouldn't be much of a surprise. With the November 2022 release of ChatGPT, schools are having to respond quickly to the AI revolution. Is it fair to say that COVID-induced anxiety in schools has been replaced by anxiety around the effects of ChatGPT? Or maybe ChatGPT hasn't replaced COVID-panic, but added another level of panic? Regardless, ChatGPT seems to have created a bit of fear of the unknown in both K–12 and higher education.
I have been exploring the use of AI for a while. Before ChatGPT was released, I purchased a subscription to Quickwrite. I was interested in how it could save me time by crafting emails and providing writing inspiration. Quickwrite was in beta and was a paid service. Therefore, when ChapGPT was released as a free AI that does more than write (produces code, responds to dialog, etc.), everyone seemed to jump on the AI bandwagon. Of course this included students too!
This has left educators with many questions. Some questions I heard at both conferences:
Is using AI cheating?

Is using AI to assist the writing process acceptable?

Where is the line of intellectual copyright?

Is using AI plagiarism?

How is this going to affect my curriculum?
This is a normal response. New technologies are always met with skepticism and a fear of the unknown. It is human nature. A few historical examples:
Socrates argued against writing. He felt face-to-face communication was the only way knowledge could be transmitted from one person to another, and that writing would prompt forgetfulness. His student, Plato, agreed, famously stating (in writing!), "Writing is a step backward for truth."

When the first printing press was released, some thought that the printed word would never replace the handwritten word.

There was also major pushback to printed books in general. The arguments against books ranged from promoting barbarism to ignorance.

When Alexander Graham Bell debuted the telephone, there was a feeling that the new technology would empty concert halls.
Remember when spell check was first released? There was a feeling from educators that using spell check was cheating. There was concern that relying on spell check would create students who didn't know how to spell on their own. Now, I, for one, couldn't imagine not having spell check, and educators have found that the immediate feedback spell check provides students actually creates better spellers! What was once considered cheating is now a powerful tool to help the learning process. What was once an unknown tool is now a seamless part of daily life.
Guess what? According to Techopedia, the creation of spell checkers was under the umbrella of artificial intelligence research. In fact, many spelling and grammar checkers today use AI to further enhance the functionality. Grammarly is an example. The "Smart Compose" word prediction feature in Google Docs and Gmail wouldn't be considered a full AI but uses machine learning. (Machine learning is one method for creating AI).
Spell check isn't the only AI-based tool that you have most likely been using in your classroom already. Below are a few examples of forms of AI in current EdTech tools.
If you are a Google for Education user:
Google Form predictions: If you use Google Forms, you may have noticed it predicts what type of question you are asking and even what potential answers you may want for that question. For example, if I start typing, "What is your first name," Forms automatically changes the question type to a short answer question. This is powered by machine learning and has been around since at least 2018.

Google practice sets: Last year, Google for Education announced practice sets as an adaptive learning solution. (Tip: if you see "adaptive learning," that technology is most likely powered by AI in some form).

Google Read Along: Powered by AI, young readers are provided immediate corrections and feedback on word pronunciation and more.
If you are a Microsoft 365 Education user:
Microsoft Reading Progress: Built into Microsoft Teams, Reading Progress helps students with reading fluency and tracks data for teachers.

Microsoft Speaker Coach: Speaker Coach evaluates pacing, pitch, and more to provide immediate public speaking feedback.
Other examples of AI in education:
We have to think of AI technologies in the same way we now think of spell check and these other EdTech tools: a powerful tool to aid the learning process.
Think of all the powerful learning tools that were once met with skepticism from educators . . . the calculator, the computer, the internet, and the eraser. Yes, when erasers were first added to pencils, many teachers felt it would encourage students to be careless. There is currently a similar sentiment towards AI. For example, there is concern among educators that if students use AI to assist the writing process, they will never learn how to write themselves. What if, instead, we taught students how to use AI to make their writing even better? What if AI could assist when we hit writer's block? Or help students who aren't linear thinkers better organize their writing? ELA teachers will still be teaching writing in five, ten, and twenty years, but I have no doubt that AI will change how writing is taught.
What if we viewed ChatGPT as a free personal tutor for every student? It certainly is a form of personal tutor! Some may argue that ChatGPT sometimes gives wrong answers. I know as a teacher I have given wrong answers. As a learner, I know I have received wrong information from teachers and tutors alike. This prompts conversations among students about human error, AI error, and the importance of fact checking everything and everyone–a critical skill in today's internet-based world. Also, AI is built to act like humans. What is more human than learning from your mistakes? The more people use AI technologies, such as ChatGPT, the more accurate these AIs will become.
I can't write about AI in education without discussing equity. What does AI have to do with equity? Everything when it comes to the future world your students will live and work in. The new digital divide may very well become those who leverage AI vs those who do not leverage AI. What if the deciding factor of who is on which side of the divide comes down to access? Students with means are going to have access to AI-based technologies outside of school. What if the only access a student has to AI-based technologies is at school? If your school is blocking access to AI-based technologies, you have now removed the possibility of a personal tutor for certain students (but not all students!). You have now removed the ability of certain students to use AI to help create a new invention. You have now removed the ability of certain students to learn how to use AI to save time and spend more time on critical thinking.
AI is the current innovation wave, and there is no doubt that it will change education at its core.
The current solution for most schools is to block access to tools such as ChatGPT. If the equity argument isn't enough for your school to reconsider the decision to block AI-based technologies, I will present one more argument for the affirmative:
ChatGPT is only the tip of the iceberg. Your school can only play whack-a-mole for so long.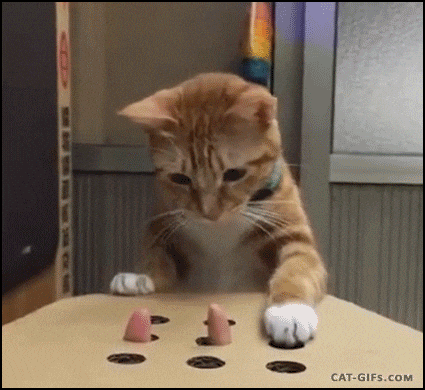 This article from the New York Times, "Don't Ban ChatGPT in Schools. Teach With It." explains why blocking won't work. AI-powered tools will become more and more pervasive. In fact, OpenAI (the company that created ChatGPT) has announced the upcoming release of GPT-4; it is rumored that GPT-4 will be a significant advance that will prompt even more innovations in AI-based technologies. These technologies will soon affect every facet of life. We can't pretend that schools are silos from the outside world. If students are using these technologies in their life outside of school, the technology must be embraced inside the walls of the classroom.
When it comes to AI, how can you and your school move from a block mindset to an embrace mindset?
The exhibit halls at both FETC and TCEA were filled with new AI-based EdTech tools. Hopefully I have prompted you to dip your toes into the AI in education pool, and if so, here are a few more AI-based education tools to explore:
eSports
It was hard to miss the topic of eSports at both conferences.
FETC had an eSports theater in the exhibit hall, and an hour of roundtable discussions focused entirely on eSports. I was able to lead a roundtable on "Using Minecraft Education for eSports." Kudos to Jen Womble and the FETC conference committee for bringing eSports front and center!
At TCEA, CDW had an eSports lounge in the exhibit hall where you could experience different games, and there were many eSports-themed sessions.
A major theme was how eSports is helping schools reach and engage a different demographic of student. If your school has yet to embrace eSports, it is coming sooner rather than later. If you are wondering what eSports is or how to get started, reach out to me. I know people who know people!
The winner of the coveted Minecraft parrot at my TCEA eSports workshop!
Most eSports games require a gaming-quality computer. I had several conversations with educators about how to fund eSports programs and what device options are out there. I shared the zSpace Inspire as a great solution for eSports. The Inspire has the specs needed for eSports while being portable (a laptop) and also providing a 3D experience for classroom use. If your school has a cart of Inspires, the devices can be used for eSports, 3D zSpace apps, running programs such as CAD, and more. The Inspire gives your school a lot of bang for your buck.
Minecraft Education
The Minecraft team announced a new name and logo right before FETC. Minecraft: Education Edition is now Minecraft Education!
I had a great time connecting with others about the power of Minecraft Education, both as an instructional tool and for eSports. I am more resolute than ever in my mission to bring Minecraft Education to as many educators as possible. It really is a powerful learning tool to reach our gen Z and Alpha learners.
I led a three-hour hands-on workshop at TCEA on "Using Minecraft Education for eSports." We were lucky to have Mr. Minecraft Education himself, Stephen Reid, crash the workshop! Stephen created the Minecraft Education eSports worlds. Participants were able to participate in a build battle just like students would in an actual eSports competition.
Stephen Reid and I at my Minecraft Education workshop at TCEA.
At TCEA, I attended a session by the North America Scholastic eSports Federation (NASEF) where they shared how they are supporting Minecraft Education for eSports. Through all of this, I connected with Julie Mavrogeorge. She leads the eSports efforts for Fresno Unified School District. It happened to be that they were having their Minecraft Education tournament finals that weekend, so I was able to tune in live via Twitch. It was amazing to see what the middle school students built in Minecraft in only twenty minutes. They used redstone and everything! Here is a picture of part of one team's build: